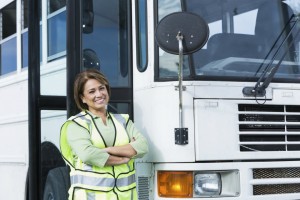 When the Trust's new Return-to-Work Manager, Suzanne Metz, discussed return-to-work programs with trustees at our Annual Trustee Meeting in March, she began by asking them one question: "Are you disabling your employees?"
Though unaware of it, school districts may be unintentionally disabling their workers by not having effective return-to-work programs in place that enable workers to return to their jobs as soon as they are physically able. To address this issue, Suzanne will be working with districts to support their efforts in creating interactive return-to-work programs.
Currently, four of our member school districts are piloting the PSWCT Return-to-Work Program.  If you are not one of those districts, or if you missed the Annual Trustee Meeting and would like to learn more, check out a recording of the presentation Suzanne gave at the Annual Trustee Meeting, "Are You Disabling Your Employees?" below.  This presentation features an introduction to managing Work Injury Disability Syndrome, which is a significant factor in rising workers' compensation claim costs!
Before watching the recorded presentation, you will want to download and print the three-page training handout, "Employer's Role in Disability Syndrome – Solutions Checklist."  It includes a table of common Work Injury Disability Syndrome causes and solutions, a Leadership Plan Worksheet, and a calendar to help you plan a date for your Return-to-Work Program Annual Program Review. We will be hosting a live webinar on Annual Program Reviews on Friday, April 21st at 10AM, and will send a link and materials out later this week.
This is a great starting point for your district.  If you have questions about next steps, check the calendar for additional training dates or contact Suzanne Metz.
"Are You Disabling Your Employees: Part One"
"Are You Disabling Your Employees: Part Two"