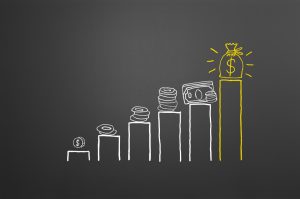 The Puget Sound Workers' Compensation Trust (PSWCT) is developing a return-to-work incentive to create an equitable and sustainable framework to support members in implementing best practice return-to-work programs to reduce individual and collective total cost of risk.
The criteria for this program were modeled on the Washington State Labor and Industries (LNI) program, with some changes made to fit the structure of a self-insured program.
Among other things, districts will need to have a return-to-work program that is approved by PSWCT. Districts receiving the incentive would have a budgeted amount of money to work with that would expire at the end of the year. These funds would not roll over into the next year. There will also be claim-specific eligibility criteria, such as the claimant having a medical release to restricted duty, as well as an injury date that falls on or after the incentive program start date, among other factors. PSWCT will provide districts with a list of eligible claims.
PSWCT will calculate the amount of incentive pool funding districts are able to receive. In determining allocation by district in terms of district size, PSWCT wants to ensure that disbursement of these funds is equitable. To achieve this, allocations will be based on worker hours with a minimum sum allocated to smaller districts.
PSWCT plans to roll out this program in Spring 2019.  Additional information and communications will be made available at that time.  Please see below for specific information for each component.
---
Districts
Eligibility Criteria:
Active members of PSWCT.
Current with premium payments.
PSWCT-approved return-to-work program.
Funds:
PSWCT-allocated funds, determined annually, to access incentive.
Unused incentive funds for the period not rolled-over for future use.
---
Claims
Eligibility Criteria:
Compensable with injury dates on or after incentive program start date.
Medical release for the injured worker to return to work with restrictions.
Restricted duty placement accommodated until unrestricted return to work or 90 days have elapsed.
Parameters:
Reimbursed at 50% of the transitional duty base wage rate and capped at $10,000.
Eligible claim payments not to exceed the pool of funds allocated to the member district annually.
Claims with injury dates prior to district's PSWCT membership NOT eligible.
---
Incentive
Reimbursement Criteria and Expectations:
School districts receive list of eligible claims from PSWCT.
School districts use PSWCT's return-to-work incentive reimbursement form to submit reimbursement requests for eligible claims.
School districts complete reimbursement form in its entirety.
School districts submit reimbursement requests for all eligible claims no later than December 31st following the end of the fiscal year for which the reimbursement request is being made.
PSWCT reserves right to suspend program at any time.