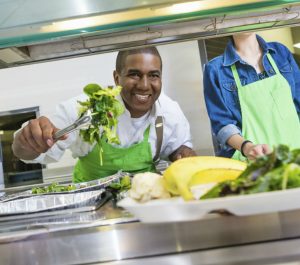 We know that returning injured employees to work in a timely manner improves outcomes both for the employee and the school district. That's why the Puget Sound Workers' Compensation Trust created a Return-to-Work Program to address the gap between workers being released back to work and districts being able to accommodate light or modified duty restrictions.
Why Return-to-Work?
An effective Return-to-Work Program is the best way to manage claim costs and improve employee recovery after a workplace injury has occurred. Statistics show that injured workers who are off work longer than 6 months only have a 50% chance of ever returning to their job.
Benefits of Return-to-Work
In addition to decreasing costs in time loss payments, medical expenses, and insurance premiums, return-to-work programs provide many benefits:
Reduces risk of re-injury
Lowers costs in hiring and training of replacements
Shows commitment to employees
Maintains employer-employee relationship
Minimizes loss of productivity
Maintains skills of injured workers
Retains sense of job security for injured workers
Improves injured workers' sense of well-being
Our Goals
One of our key goals is to bring stakeholders together for the best workforce outcomes. To achieve this goal, we are focusing on our Return-to-Work Interactive Process. This process ensures that all stakeholders are engaged and that all available return-to work options are thoroughly explored at the district level.
---
Return-to-Work Program Webinar Series
We are doing a webinar series this summer to assist our members in developing Return-to-Work Programs at their districts. Check out our Return-to-Work Webinar Schedule Planner and join us! Recordings of our past webinars are linked below.
Introduction to Return-to-Work: Before saying "no" and "no way," take 15 minutes to watch this video about your school district's workers' compensation and return to work programs. Hang on to the end! We will focus on the one problem that employers typically don't want to acknowledge and that will drive up workers' compensation claim costs … Worker Disability Syndrome.
Webinar Handouts: Introduction to Return-to-Work, 2017 Return-to-Work Webinar Calendar Planner, District Return-to-Work Roles and Responsibilities Chart, Introduction to Return-to-Work Worksheets, Return-to-Work Master Checklist
Your Annual Program Review: Are you ready for easy, fast results for your school district's workers' compensation program? In video 2, Your Annual Program Review, we help you launch or revitalize your school district's Return to Work Program! Click the play button right now. In less than 15 minutes, you will see the "done for you" process, the templates and an overview of the upcoming meeting at your school district. Is it possible that your school district is leaving "money on the table"?
Webinar Handouts: 2017 Annual Program Review Report and Goals, 2017 Annual Review Agenda and Minutes, 2017 Annual Program Review Gap Analysis Worksheet, Your Annual Program Review Notes
Contact our Return-to-Work Manager, Suzanne Metz, with any questions at (425) 917-7660.  We look forward to partnering with you in this important work.