By: Susanne McIntyre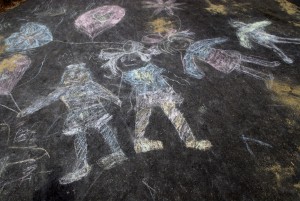 Our vision at the Puget Sound Workers' Compensation Trust and Unemployment Pool is to be the industry leader in claims and risk management solutions to regional education communities.
The first step towards achieving this goal is ensuring that we are providing the services Districts need to minimize risk, and just as importantly, ensuring that Districts are aware of these services.
With these goals in mind, we teamed up with Puget Sound ESD's Communications staff to develop a marketing plan to improve our communications with Districts and find out if we are meeting their needs.
Survey Results
A key component of this plan was to gain District feedback. During the final week of February, a survey was sent to PSWCT and UP trustees and contacts.  A total of 26 member school districts responded to the survey – almost all of the districts we serve. We were pleased with the results.
Members indicated they were pleased with our services:
84 percent of members rate the overall quality of PSWCT as high or very high.
76 percent of respondents rate the overall quality of UP as high or very high.
97 percent of members would recommend the PSWCT service to others.
85 percent of respondents would recommend the UP services to others.
Members also let us know what else they want:
Legislation and news updates.
Continued training in multiple areas, including return-to-work and filing claims online.
New Communication Tools
Thank you for taking the time to provide us with this important feedback.  It will be incorporated into our plans to improve services to our Districts.  Recommendations for our new communication tools will be presented to our leadership team and ready for roll out by September 1, 2015.  Highlights will include a new social media presence and regular communications from us featuring in-depth articles about topics suggested by members.
Watch for our new look and please continue to share your feedback!